For many businesses and brands, an exhibition stand is an excellent way to draw in potential clients and build stronger bonds with existing ones. However, setting one up can be a daunting experience, as there are many things to pay attention to. From engaging with customers to displaying your brand's products to generating more buzz around your brand with advertising tools, there are a number of things that you can do to ensure that you create a profitable exhibition stand.
Here at Creative Visuals, we have a range of options that can assist you in creating a top-quality exhibition stand. We will work closely with your business to ensure an aesthetically harmonious and eye-catching exhibition stand whilst providing your clients with a seamless end-user experience.
In this post, we provide you with ideas that will help you create a profitable exhibition stand.
Incorporate Portable Display Walls
Not only can display walls build brand presence and completely reinvent your space, they draw immediate attention to your stand and attract prospective clients. Incorporating portable display walls can create a brand-enhancing environment for your clients while still being a cost-efficient way to advertise your business and increase foot traffic.
At Creative Visuals, we offer a wide range of portable display wall options in order to elevate your exhibition stand. With their high-resolution displays and customisable dimensions, our display wall options are sure to impress your clients.
Less is More: Reduce the Number of Product Displays
For many businesses, it's important to showcase what they have to offer to any prospective clientele. However, for areas like exhibition stands that provide businesses with limited space, a less-is-more approach can prove to be more effective when it comes to product displays. Additionally, an exhibition stand with excessive product displays might run the risk of overwhelming your clients and over-cluttering your already small space.
In order to attract new clients and market to existing ones, it's important to keep a vision on your goals. Keep the product displays to a minimum. This will improve clients' end-user experience and ultimately generate more interest in your brand.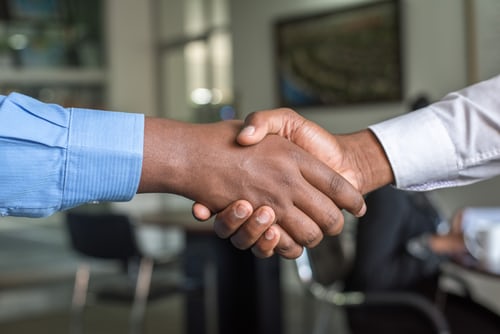 Engage with Your Visitors
Many businesses and brands have turned to online marketing as their primary advertising tool. However, you should never underestimate the power of promoting your business through an exhibition stand. To have a successful exhibition stand, you should consistently engage with your visitors and provide them with top-quality customer service. It's an excellent opportunity to connect with your prospective and existing client. This will improve overall brand experience and brand reputation.
For businesses who don't have an expandable budget for advertising, this is an indispensable tool to keep in your arsenal. Enhancing your clients' in-person experience with your brand will take you a long way. Not only will it strengthen your relationships with existing clients, it will also draw in prospective clients as well.
Contact Us
If you have an exhibition stand event coming up and you're overwhelmed by the process, no need to fret. With Creative Visuals, you'll be guaranteed a stylish and functional exhibition stand display that rises above the competition. Our dedicated team will assist you in every step of the way, from the early stages of display design to on-site setup and pack-up. For more exhibition stand display options, visit our page here. If you have any further enquiries regarding our services, please do not hesitate to contact us.